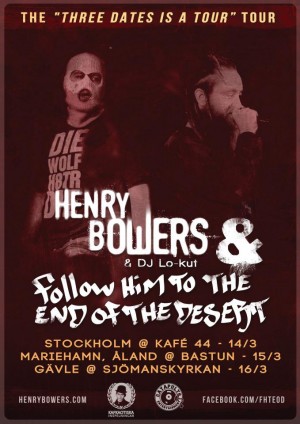 Henry Bowers & DJ Lo-kut will be going on a three day minitour together with Follow Him To The End Of The Desert this week.
March 14: Kafé 44, Stockholm, Sweden
March 15: Bastun, Marieham, Åland
March 16: Sjömanskyrkan, Gävle, Sweden
Find more info about the tour on the facebook event. Also check out Follow Him…'s music on spotify.
Flyer by Simon Hjortek of Red Nova.