Henry Bowers is going to Canada to battle King of The Dot's World Domination 2, and battle Chedda Cheese! The event is going to be held at Club XS 5-6 in Toronto, and Henry will battle Chedda the 6th.
Also, Henry Bowers & DJ Lo-kut are going to perform a live show the 7th!
http://youtu.be/m1QyO7QUmN0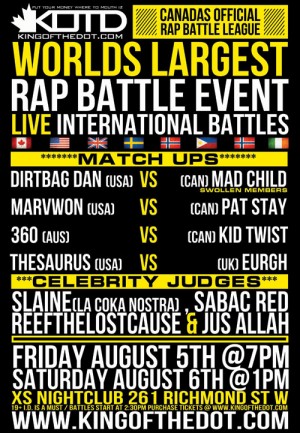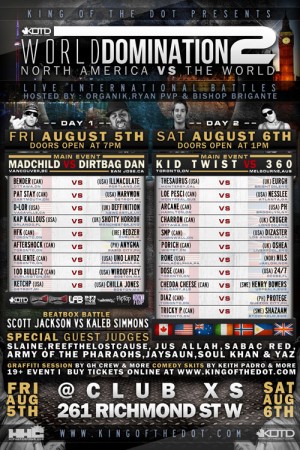 But it doesn't stop here! Henry will also battle O'Shea and Syco together with Step Easy! That's at the Ground Zero event at the 7th.